Here you will find our latest information on events, announcements, news and press releases regarding our products, services and related issues.
Please subscribe to our newsletter. We will keep you up to date on news and events, customer stories, publications and other topics that may be of interest for you.
Or, follow us on XING and LinkedIn and receive the news directly on your entrance page.
Large Financial Service Provider Succeeds in Secure Platform Change with AMELIO
Away from the Mainframe at the Push of a Button: Delta's AMELIO Modernization Platform Enables Large Building Society to Replace Platforms Securely
A leading building society consolidates its platforms and has therefore replaced their IBM mainframe with Red Hat Linux. The migration of the central, strongly interconnected applications, however, involved particular risks, e.g., due to parallel changes and further development. Also, the performance in the new environment was a major concern. With the AMELIO tools from Delta Software Technology, this company successfully migrated its highly critical core application.
The project management particularly praised the good cooperation with the manufacturer. Delta offered the project at a fixed price and was nevertheless very flexible in responding to special requests. Due to the good cooperation with Delta, the transformed application exactly meets the company's requirements.
You can find out more about the project here:
https://delta-software.com/link.php?en=6320
RDW Removes Technical Debts using Delta's Automated Solution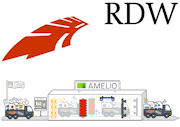 Existing applications have accumulated a lot of technical debt over the years. Removing it could speed up maintenance significantly. In reality the task of improve the software by removing the obsolete parts is seldom performed. The risk of introducing errors and the cost of testing is the biggest reason for not doing anything.
RDW has been able to take up the task of removing technical debt in a secure manner. Delta's AMELIO Modernization Platform plays a key role in this endeavour.
You can find out more about the project here:
https://delta-software.com/link.php?en=6319
Support information: New Product Versions available

Today we have released new versions of the following products:
ADS for COBOL (6.4.4) - for all Platforms
Generator Engine for IBM z/OS; Windows, Linux, ... (6.5.1)
AMELIO Logic Discovery (2.1.0)
You can find more information about new features and fixes in the release notes at the support area of our website.
Get information and updates right now. You'll find the list of our current product versions here.
3 Important Steps for the Sustainable Software Modernisation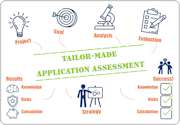 You value the reliability, speed and functionality of your COBOL and PL/I applications?
These applications are an indispensable part of your application landscape for you in the future?
You want your operational back-end applications to be permanently of good quality?
But: You also want to implement changes quickly and benefit from new technologies. You want to play it safe with all changes.
We show you 3 steps that will help you modernise your applications securely and sustainably.
https://delta-software.com/link.php?en=6318
Newsletter March 2021
Dear Reader,
As much as the pandemic restricts us - professionally as well as privately: it creates the opportunity for many companies to tackle long-needed projects in software development.
The modernisation as well as the re-implementation and maintenance of your applications cause high costs and considerable risks for the operational business. You can reduce costs and, above all, risks through automated solutions.
Find out today about automated assessments, complete analyses and customised clean-ups that can help you make better use of your resources and reduce risks for your projects.
We hope you enjoy reading and welcome any feedback!
Your Delta Software Technology Team
Content
3 Important Steps for the Sustainable Software Modernisation
msg Relies on AMELIO Logic Discovery for Modernizing Applications
RDW removes Technical Debts using Delta's automated Solution
Review: Our Highlights 2020
Open Newsletter: https://delta-software.com/link.php?en=6317
msg Relies on AMELIO Logic Discovery for Modernizing Applications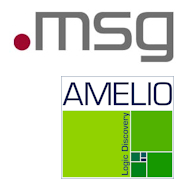 On behalf of a large insurer, msg Systems ag Switzerland was looking for an analysis tool to rewrite parts of a business-critical core application. For this purpose, a tool should be found that automatically extracts the business logic from the application and displays it clearly so that it can be understood more quickly and transferred into a new language.
The msg is convinced that AMELIO is a great help with modernization and offers support with the conversion.
We would be happy to show you the capabilities of AMELIO Logic Discovery using your examples.
You can find out more about the project here:
https://delta-software.com/link.php?en=6316