Here you will find our latest information on events, announcements, news and press releases regarding our products, services and related issues.
Please subscribe to our newsletter. We will keep you up to date on news and events, customer stories, publications and other topics that may be of interest for you.
Or, follow us on XING and LinkedIn and receive the news directly on your entrance page.
IBM IMS/DB? Modernization Now!

"If it wasn't for IMS DB, we would have re-platformed our applications already", many users judge. An automation of the migration will minimise efforts and guarantee success. AMELIO Modernization Platform can accomplish that this task for you.
Learn more here ...
https://delta-software.com/link.php?en=6303
New Delta Training Courses: Register Now

Our training courses and workshops help you to use Delta tools efficiently and to optimise the development of your applications: Practice-oriented and taking into account your main areas of interest.
Here you will find the new dates:
07.-09.05.2019 - ADS Basics
14.-16.05.2019 - ADS for Administrators
21.-22.05.2019 - ADS Refresher
04.-05.06.2019 - ADS on Eclipse
28.05.2019 - ADS What's new
13.06.2019 - Delta DETAB
Learn more about our trainings and workshops ...

Contact us to discuss your requirements for a customised training.
Support information: New Product Versions available

Today we have released new versions of the following products:
ADS for COBOL (6.3.0)
ADS on Eclipse (7.0.0)
ADS on Micro Focus EDz (7.0.0 Beta)
Generator Engine for Windows (6.3.0)
Generator Engine for IBM z/OS (6.3.0 Beta)
ADS on Visual Studio (1.1.3)
You can find more information about new features and fixes in the release notes at the support area of our website:
https://delta-software.com/link.php?en=6837
Let's meet Delta!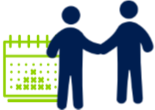 We wish you a Happy New Year 2019!
Following you will find some great events that we recommend and at which you can meet us and our partners:
SVA: Mainframe Dayz | 19.-20.02.2019, Wiesbaden, Germany
IBM: Application Development Days 2019 | 12.-14.03.2019, Boeblingen, Germany
Micro Focus Universe | 26.-28.03.2019, Vienna, Austria #MicroFocusUniverse
GSE European Modernization Working Group Meeting | 01.-03.04.2019, Prague, Czech Republic
Please give us a call to schedule a date. We are looking forward to seeing you.
https://delta-software.com/link.php?en=6955
Aquila Heywood introduces ADS on Eclipse

Aquila Heywood improves its Delta ADS software development by moving to Eclipse and Update to Delta ADS 6.
Successful Assessment for Replacing VORELLE

The assessment for the replacement and consolidation of decision table generators has been completed successfully. Delta Software Technology assessed, for a large insurer, the possibility of an automated conversion from VORELLE to DETAB but also to Plain COBOL.
Read more about replacing VORELLE with reduced test effort here ...