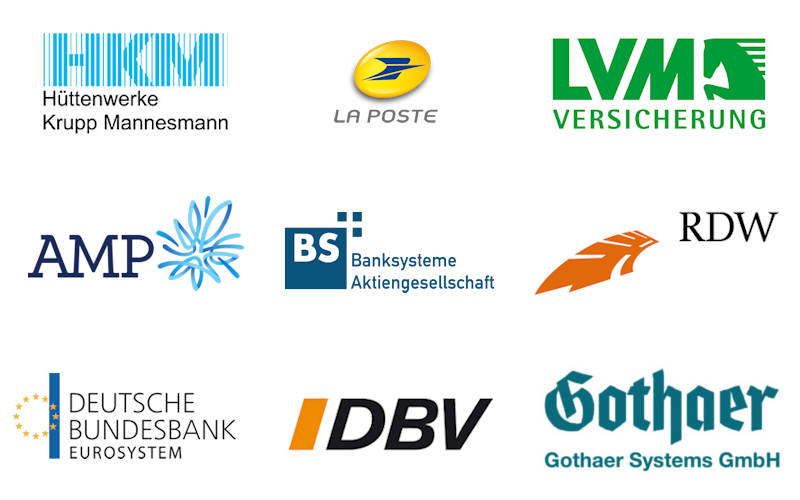 Leading organisations in the banking and insurance market, mail and telecom providers, industrial enterprises, public administrations, software companies and system integrators in Europe and all over the world increase the quality and productivity of the development, integration and modernisation of individual software applications by using our solutions.
We have selected just some of these customers to give you an impression of the wide range of large and well-known companies that use Delta products for their mission-critical applications:
Banking and Insurance
Software Houses, Post, Telecom
Trade and Public Administration
References – Read detailed case studies from customer projects to understand how they used Delta products and the benefits to their business.
Customer Quotes – Read some of the nice things that customers have said about Delta's products and services and how they have helped them meet demanding business and technical challenges.