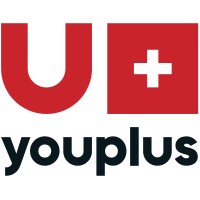 A modern development environment was the goal for the software developers of YOUPLUS Assurance Schweiz AG. Together with Delta Software Technology, the previous development environment was replaced by ADS on Eclipse and at the same time the generator system Delta ADS for COBOL was updated.
The insurance company YOUPLUS (Lugano, Switzerland), one of the fastest growing insurance companies, successfully uses the generator system Delta ADS for COBOL & PL/I from Delta Software Technology for more than 30 years. At YOUPLUS, the ADS programs are developed and maintained on the PC and then generated exactly fitting in COBOL. The programs are then executed on IBM z/VSE.
In the first step, ADS was updated from an outdated version to the latest version. The development and generation processes of ADS programs were seamlessly integrated, with the help of ADS on Eclipse, into the customer's development environment (OpenText / Micro Focus). Thus, YOUPLUS could be provided with a uniform and integrated solution.
Read now how easy the change to a modern developement environment can be:
https://delta-software.com/link.php?en=6353