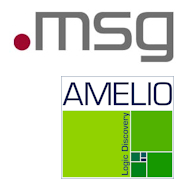 On behalf of a large insurer, msg Systems ag Switzerland was looking for an analysis tool to rewrite parts of a business-critical core application. For this purpose, a tool should be found that automatically extracts the business logic from the application and displays it clearly so that it can be understood more quickly and transferred into a new language.
The msg is convinced that AMELIO is a great help with modernization and offers support with the conversion.
We would be happy to show you the capabilities of AMELIO Logic Discovery using your examples.
You can find out more about the project here:
https://delta-software.com/link.php?en=6316